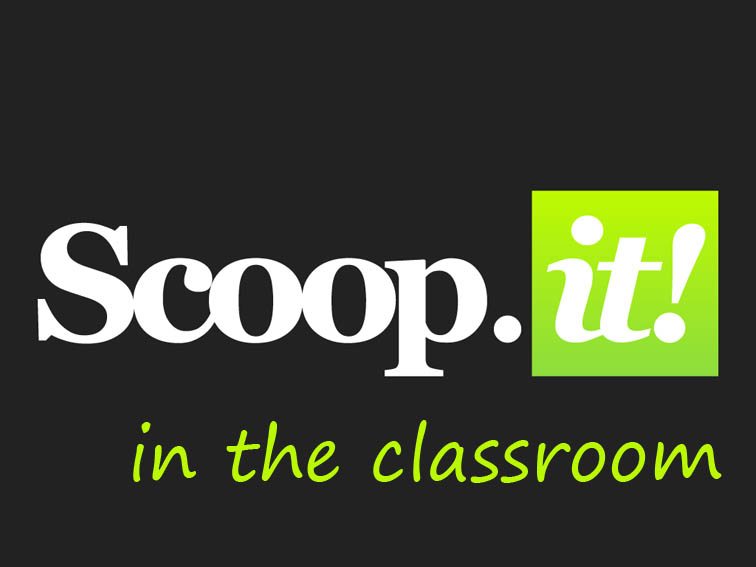 The idea for my UbD unit plan came from reading a brief article on content curation somewhere along the line.  One of the links at the bottom of the page was to an article on TeachThought by Leanna Johnson on Scoop.it.  And this started the process on its way.
I have subscribed to Google Reader for years and have dabbled with Diigo and other social bookmarking sites as ways of getting information across to my students – but with very mixed results.  But both bookmarking and readers are generally dull for students.  There are some great applications like Paper.li which give you the opportunity to build your own news feeds in an appealing interface but I was immediately struck by the opportunities presented by Scoop.it.
I teach IB diploma Environmental Systems & Societies which is a great course.  It can be very interesting for students if they engage in the currency of the issues at hand and are able to develop their understanding of how important these issues are to them personally.  But there lies the rub.  The students who take this course are invariably what I call terminal scientists – they never want to hear the word science again in their lives.  They are also some of the academically weakest students in the school – and engagement is a constant challenge.  Students really have to keep current with environmental issues around the world to understand the subject and to develop a sense of their own environmental values if they are to pass this course.  And they struggle to do this.
Enter the attempts at setting up a class blog in which students had to find an article relevant to the topic being studied in class, comment on the article and comment on other students articles and comments.  This worked for a while but students very quickly tired of this – especially if the interface on the blog was dull – my experience is that the articles that got read the most were those that had pictures or videos embedded in them. Scoop.it has a great student interface and I have started using it in class (see my site here) and the response has been quite positive from the students.  So how is this all going to work?
I want students to develop their understanding and skills in a couple of ways.
Firstly, ESS students have to read, watch and access whatever they can to develop a personal context and involvement in the subject which is about the world around them.  Scoop.it is great for this.  You can scoop articles, videos, blogposts, wiki sections and the site has a nice "front page" which looks good and is appealing (student's words).  I like to use as the analytical framework for this an approach proposed by Yael Weiner that he entitle "What's Missing".  The approach is simple, analyse news articles and try to make connections to environmental issues around you – for example an article on a trade agreement regarding importation of shrimp from South East Asia – massive implications in the producer countries where mangroves are destroyed to produce cheap shrimp for western markets.  The kids get this process easily.  The reading is the challenge!!
Secondly, I want to get students to start to engage in developing skills to support their own use of the massive amount of information on the internet.  There are a couple of great articles on content curation that helped me think about this in an educational setting, one of them with Marc Rougier one of the founders of Scoop.it (the link to this is somewhere deep in my OneNote files which are currently lying dead in my cold PC and cannot be read on a Mac).  I use as my departure point a line from an infographic I found entitled Content Curation 101 – "Content curators are the masters of sifting through all the content on the web and finding the gems that you need to pay attention to"- it tell the students that this is them – with a little help and some commitment to their own learning.   (As an aside have a look at Robin Good's mindmap of content curation).
Thirdly, I want students to understand that they need to be connected and creative within their digital world – but there are certain behaviours that are acceptable and that there are others that are not.  Etiquette, digital footprints and digital citizenship in general.  I do this by showing students how much of Facebook can be accessed if they are not aware of security settings, issues of privacy etc.  Students have  responded well to this and engaged in the discussion which was supported by articles such as one on web-identities by Kelly Schryver in the NYT.
So – is this a new thing – I dont know – is this an old thing in new ways – I dont know – I have been wondering where I fit on the continuum – but it works and its more fun than it was.  And the students are learning and having fun.